New Trident-Visnyk Editor
Details

Published on

31 January 2012

Written by UPNS Admin
Hits:

5834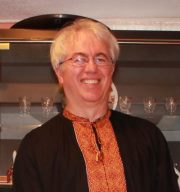 After 17 years as the name behind the UPNS newsletter Trident-Visnyk, our esteemed editor Lubomyr Onyshkevych has decided to hang up his pen. Editing and assembling 10 issues a year is not an easy job and we thank Lubomyr for his dedication in making the TV a successful publication. We will fondly remember him offering up his colorful editorials, latest philatelic news from Ukraine, new stamp issues, cancels, postcards, coins and other interesting Ukrainian collectibles. And so the reins have now passed on to our new newbie editor Stepan Moskal who will need much support and encouragement from all of us. Stepan, an avid collector of modern Ukraine, is not new to the challenges of publishing having produced a Ukraine stamp album a few years back. We look forward to his first issue of the Trident-Visnyk as he gives the newsletter a much needed facelift.
New Website Feature - Member Ads
Details

Published on

13 June 2010

Written by UPNS Admin
Hits:

1457
UPNS members may now place ads on the UPNS website www.upns.org for a very low service fee. Based on the site traffic for the past few months, many visitors have been searching the classifieds for ads so there definitely is interest out there. As part of the intial launch, all UPNS members will receive free ads! Read on for details.
You may use the Member Classifieds to sell your tridents, stamps, coins, paper money, pins or any other Ukrainian collectible that fall within the Society's collecting interests.