Ukrainian Collectibles Society of Australia
Australian Holodomor Stamp Not Approved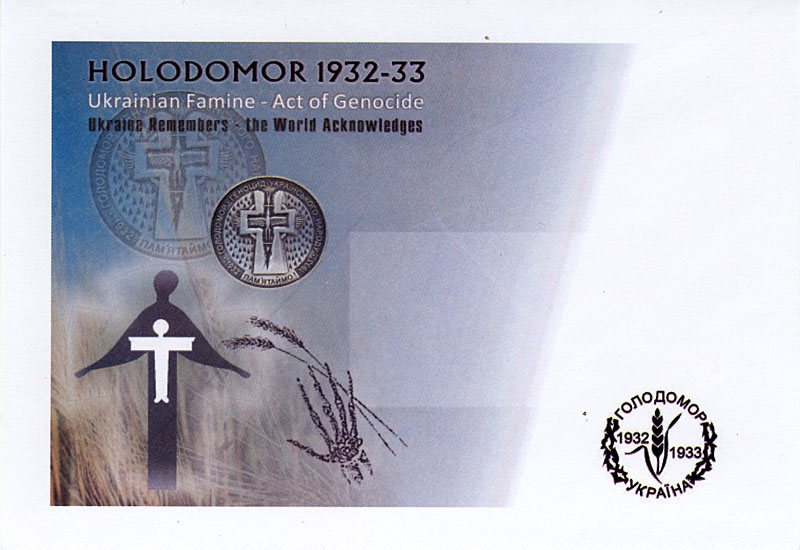 Plans by the Ukrainian Collectibles Society of Australia to release an official Australia Post Personalised Stamp commemorating the 75th anniversary of the Holodomor have been blocked.
Following the placement of the order with Australia Post in early November 2008, the Philatelic section of Australia Post, due to internal procedures, forwarded details of their order to the Compliance section of Australia Post to obtain verification and authority to print these stamps.
Through this process the issue of the Holodomor Personalised Stamps was referred to the Department of Foreign Affairs and Trade (DFAT) of the Australian Government and indeed was also referred to the Australian Minister of Foreign Affairs, the Hon. Stephen Smith.
After approximately 4 weeks, a response was received the beginning of December advising that DFAT and the Minister had declined the printing of the Holodomor Personalised Stamps.
On this basis, the Ukrainain Collectibles Society of Australia regretfully advises everyone who in good faith had placed orders for the stamps and first day covers, that they cannot proceed with their planned project. Any payments already received will be returned in full.
A stock of souvenir envelopes (which were to be used for the FDC) are still available for purchase. The price remains at AUD $1.00 each. In fact, envelopes can still be posted to you (either within Australia or overseas). The price of the stamp will be added to the cost (either $0.55 domestically or $2.05 internationally). Please advise your requirements by return email.
As you can well appreciate, these envelopes will in their own right tell a compelling story and those posted in 2008 will still carry great significance.
Once again, the Ukrainian Collectibles Society of Australia apologise for any inconvenience. Needless to say, their members are all very disappointed.  The Australian Federation of Ukrainian Organisations will be pursuing this matter on behalf of the Ukrainian community in Australia .
E-mail bandura@ozemail.com.au